A profile of Rocket Lab, the little aerospace firm that could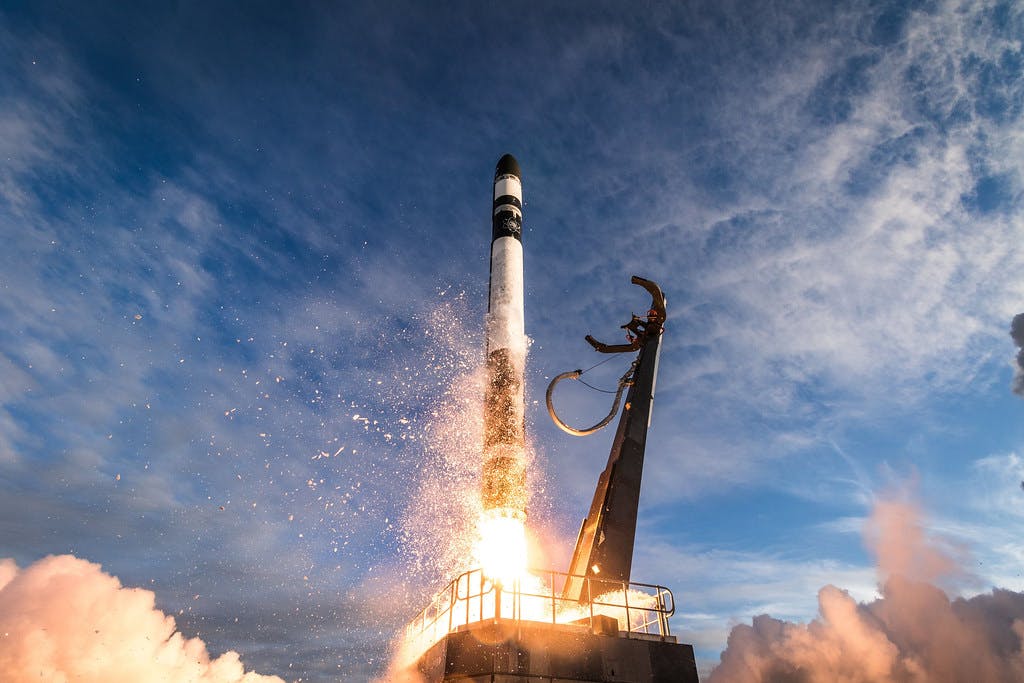 Blog
Rocket Lab may sound like an album collab between David Bowie and Elton John, but yes, it actually is a rocket lab, and a darn good one by all accounts. What's more, it's a rocket company partially funded by a dude named Rocket (seriously). What are the chances of that? That's the best thing since the Earl of Sandwich, the Maxim gun, or Frank Q. Carburetor's invention of the hot dog. Let's go over the key points of this innovative, exciting young space tech company.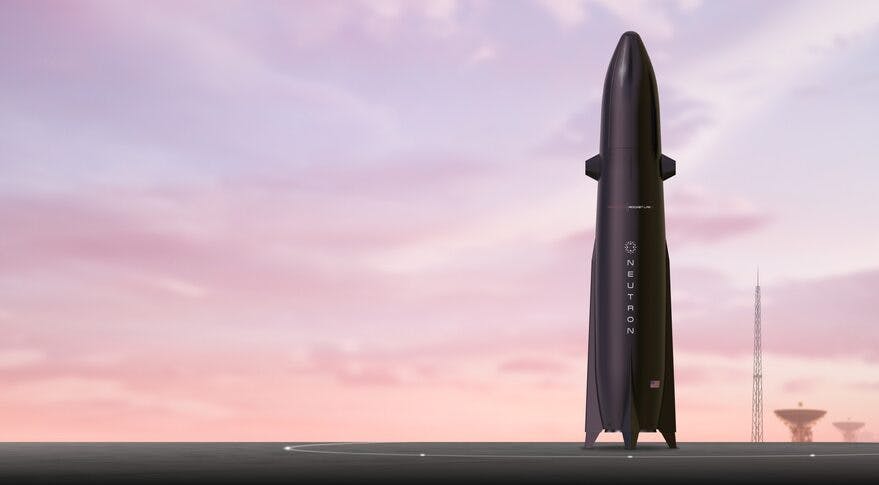 A brief history of Rocket Lab and its impressive achievements so far
Rocket Lab was founded in June 2006 by New Zealander Peter Beck, born in Invercargill. (If that town sounds familiar, it may be due to the fame of another famous Kiwi speed demon and tinkerer, Burt Munro of "World's Fastest Indian" fame.) As a teenager, Beck had fun turbocharging an old Mini and launching water rockets. While working as a tool-and-die making apprentice, he experimented with rockets and propellants, building a rocket bike, a rocket-powered scooter, and a jetpack. Later, Beck worked in the product design department, and then moved to another firm where he gained experience working in composites, smart materials, and superconductors, and bought a cruise missile engine from the United States. This is our kinda guy… a self-taught renaissance man in the field of all things 'splodey and spacey.
Beck met and attracted investors for his startup aerospace company, which he founded in New Zealand in 2006. (One of these people actually was named Mark Rocket, a key seed investor to Rocket Lab and who was co-Director from 2007 to 2011.)
After a very short 3 years, Rocket Lab became the first private company in the Southern Hemisphere to successfully reach space, when it launched its Ātea-1 sounding rocket in November 2009. A sounding rocket (the term comes from nautical history) is launched on a parabolic trajectory and is intended to take measurements and record data to assist in future exploration or space payload deployments. 
The rocket was launched from a private island off the coast of New Zealand, which sounds like the sinister plot of a James Bond film, but it was simply the property of another of Rocket Lab's key investors (Michael Fay, a New Zealand banker). 
In 2012, Rocket Lab was granted a US patent for a non-newtonian fluid rocket motor and fuel system, a "new and useful Viscous Liquid Monopropellant (VLM) rocket motor containing a liquid propellant that is pumped into the combustion chamber, atomised and then ignited. The atomisation step significantly increases the surface area of the propellant, delivering faster burn rates and smoother combustion. VLM is a non-Newtonian fluid containing both oxidisers and fuels. These monopropellants are comprised of a variety of liquid and solid components, mixed together to form a homogenous fluid, although heterogeneous in composition. The solid constituents are retained within the liquid phase by dispersion, suspension, bonding or chemical emulsification techniques, so as when a motive force is applied to the propellant, all the constituents are also transported, and held in correct proportion whilst doing so."
Way cool, and we'd love to see it in action. If you've ever played with a non-newtonian fluid, you'll understand how crazy-difficult it would be to get it to atomize. It's also apparently thixotropic, meaning that it behaves as a pseudo-solid until a shear force is applied, at which point it flows like a liquid. This magic goo reportedly required no special handling, was non-toxic, water soluble, had low sensitivity to shock, a high ignition point, was barely flammable in atmosphere, and could be used as a tooth-whitening, mint-flavored chewing gum. Okay, we're just kidding about that last one.
Around 2013, Rocket Lab moved its corporate registration from New Zealand to the United States, and opened headquarters in Huntington Beach, California. (In 2020, Rocket Lab moved its main HQ to Long Beach, California.)
Around 2014, Rocket Lab's Electron rocket got a lot of good press, and Beck called it the "world's first carbon-composite launch vehicle" with the intent of undercutting SpaceX's Falcon 9 launch costs (among other benefits). A Defense Daily report from that year says "SpaceX's [projected] 2016 launch price point of $61.2 million to get a payload as heavy as 13,150 kg into LEO would be, at the most, $4,654 per kg. Beck's rocket, at $5 million for as heavy as 100 kg, would be $50,000." That's quite a savings if your payload isn't huge, and this kind of innovative thinking has kept investors interested and the money rolling in.
Due to initial successes and consistently good performance on projects, Rocket Lab has won contracts with aerospace giants Lockheed Martin (solar power for the United States Space Force's new missile warning satellites, July 2022), DARPA (high density propellant research program, 2011), Aerojet Rocketdyne, and NASA (see below). 
In March, 2021, Rocket Lab announced its intention to go public, and the stock (RKLB) began trading on the NASDAQ on August 25. The company was valued at $4.8 billion in equity, and the transaction added $777 million in gross cash proceeds. At the time of going public, Rocket Lab had over 500 employees and had launched 105 satellites into orbit. 
In June 2021 NASA awarded a design contract to Rocket Lab for Mars launch vehicles, and in October 2022, NASA granted the company another contract to build solar panels for remote-controlled exploration robots for Moon and Mars missions.
In August 2022, Rocket Lab revealed its plans to become the first private company to reach Venus. The company is building a small probe, called the Venus Life Finder, with the ability to fly through Venus's upper atmosphere for roughly five minutes between 29 and 37 miles above the planet's surface. The target launch date aboard the Electron rocket is May 2023 with the goal of reaching Venus in October of that year.
On October 7, 2022, Rocket Lab launched their 8th rocket of the year, breaking their previous record. They eventually hope to be launching 5 to 10 times that number annually, but the company is keeping things optimistic, but realistic, and not overburdening their resources or overextending themselves in debt.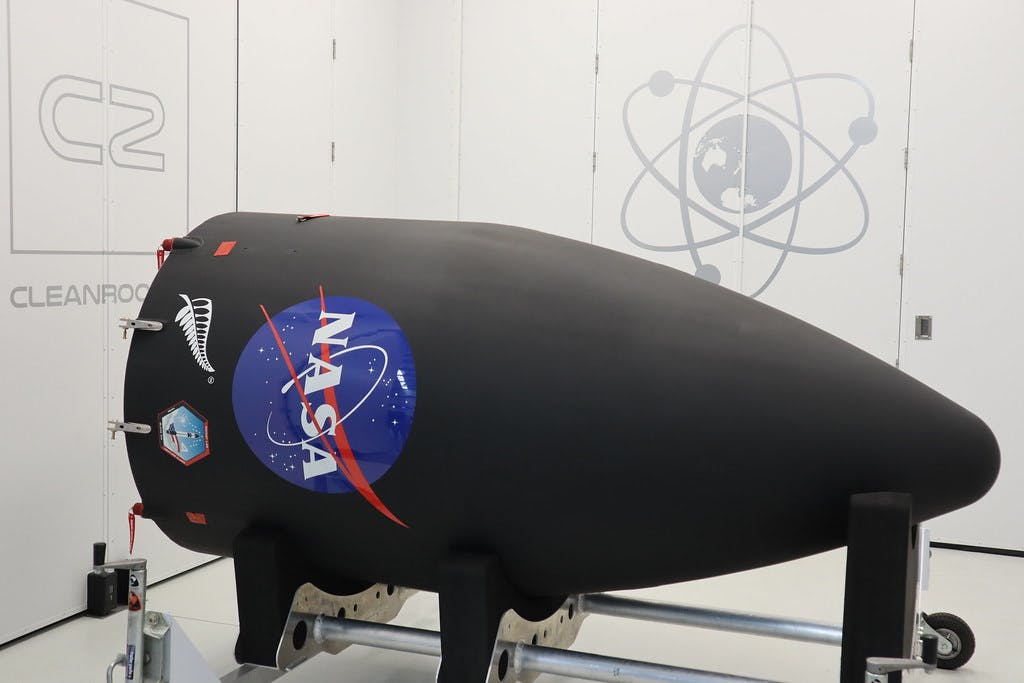 How does Rocket Lab generate revenue?
Investor analyst site Seeking Alpha breaks Rocket Lab's primary revenue-generating offerings into two segments: Launch Services and Space Systems. Launch Services is the company's largest revenue stream at $18.2 million in 2020, and $25-plus million in 2021. Rocket Lab's earned revenue per launch (a useful metric) is up from $5.8M in 2020 to $8.8M in 2021. 
Space Systems makes up a lesser portion of Rocket Lab's revenue, about $9.5 million, with a profitability of $6.4 million. This segment focuses on spacecraft engineering, program management, satellite components, spacecraft manufacturing, and mission operating. Seeking Alpha says "Since 2020, this segment has seen a revenue growth by a multiple of nearly 8 and a profitability growth by multiple of 15. . . . the segment clearly has some steam behind it at the moment." And remember, this was before the NASA contracts. Cha-ching.
Rocket Lab's strong cash position
Seeking Alpha continues, "Aside from Rocket Lab being positioned in an expanding industry with solid revenue growth, the company also has things throughout the financials to be happy about. The company has a very nice cash position at the moment with nearly $792 million in cash equivalents with a total amount of liabilities of around $281 million. This gives them plenty of space to acquire more companies and invest in themselves to keep adding to their growth moving forward. The backlog also looks healthy with $183 million in backlog with 52% of that expected to be received in the next year, suggesting that demand for the company's services is strong."
As a relatively young, startup aerospace firm, Rocket Lab is not officially profitable yet. But with a solid cash position, tons of interest, partnerships with NASA and other big-time players, and truly innovative tech and intellectual property, as Rocket Lab punned in a recent launch of their Electron rocket to support the Argos program, "It Argos Up From Here." From where we sit, it looks to be one hell of a ride.
–By Jeff Davis, Intergalactic Scribe
Sources:
https://www.bizjournals.com/losangeles/news/2022/10/14/rocket-lab-to-build-solar-panels-for-nasa-robot.html
http://www.parabolicarc.com/2014/08/01/rocket-labs-history/
https://seekingalpha.com/article/4491456-rocket-labs-really-exciting-priced-for-perfection
https://spacewatch.global/2022/10/rocket-lab-to-supply-solar-panels-to-nasa-jpl/