Gary Stone appointed Intergalactic COO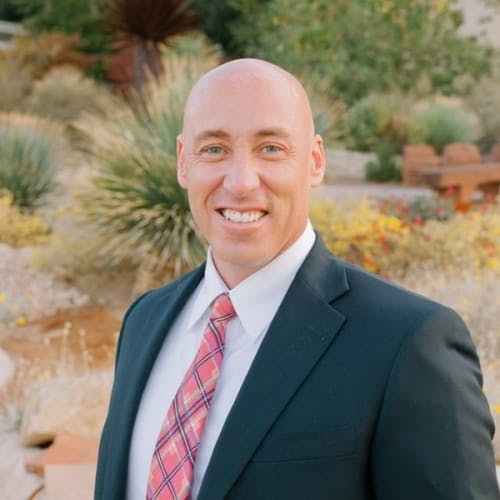 Press release archive
Stone brings 25 years of standout operational leadership in regulated industries to Intergalactic at a time of rapid company growth 
He will also serve as interim Chief Financial Officer 
Intergalactic also announced the appointment of Nick Kaiser as Chief Technology Officer and Brad Plothow as Chief Growth Officer 
ST. GEORGE, Utah – January 19, 2022 – Intergalactic, maker of the most advanced next-generation thermal management systems, today announced the appointment of Gary Stone as the company's first Chief Operating Officer. A longtime senior executive with Intermountain Healthcare, Stone will help Intergalactic implement a world-class operating model, assist crew members in their professional development, and help the company scale into the thermal management system provider of record in aerospace and astrospace. He will also serve as interim Chief Financial Officer.  
"Intergalactic was founded on technical innovation. Now we're on a mission to innovate how to do business in the aerospace sector, as well," said Intergalactic CEO Brian McCann. "We want to become the recognized authority in all things thermal management. We can't do that without building a great company with strong operational principles. There isn't a more ideal fit for this role than Gary Stone, who has proven to be a catalyst for amazing things in every phase of his career. We're grateful he's onboard." 
Stone has spent most of his career with Intermountain -- which is the largest healthcare provider in the intermountain west -- where he most recently served as AVP of Precision Health and Academics. He was instrumental in positioning Southern Utah as a hub for world-class precision health and genomics research and treatment. After leading regional operations and overseeing the expansion of a new hospital in St. George, Utah, Stone played a pivotal role in brokering a partnership with Stanford University to found Precision Genomics under the Intermountain Healthcare banner.  
"I'm a builder who's motivated by making a big impact," Stone said. "I've spent my career to this point pushing for breakthroughs in medical science and healthcare delivery. I'm excited to apply my experience to new kinds of breakthroughs in space exploration, commercial aviation, and national defense."  
Founded in 2016, Intergalactic was founded by reimagining solutions to stubborn thermal problems in the aerospace defense, civil aviation, and commercial space sectors. The company's core innovations include refining microtube heat exchangers for use in aerospace and space applications, and developing fully integrated hardware-software thermal systems that are smaller, lighter, and more advanced than anything else on the market.  
Intergalactic's technically superior thermal management solutions have generated significant market traction for a wide range of applications, including pods for fixed-wing military aircraft, full environmental control systems for cabin or cockpit cooling, targeted applications and full ECS in electric flight (eVTOLS) and supersonics, directed energy weapons, deep sea submersibles, unmanned drones, and space applications including launch platforms, lunar landers, and small satellites.  
Stone will join McCann and two additional crewmembers on Intergalactic's first-ever C-suite: 
Nick Kaiser, previously VP of Engineering, was named Chief Technology Officer. He is one of Intergalactic's founding engineers and previously spent nearly a decade engineering thermal management solutions at AMETEK Rotron.  
Brad Plothow, previously VP of Strategy, was named Chief Growth Officer. He previously spent more than a decade as a senior executive in marketing, growth, and communications roles with startups and growth-stage technology companies in Silicon Slopes, Silicon Valley, and around the world.  
"This move represents a significant but exciting shift in my career," Stone said. "I'm leaving a world I know inside and out for the exciting prospect of building the future. Intergalactic is a metaphorical rocket ship, and I'm thrilled to have a seat for this incredible ride." 
### 
About Intergalactic 
We're on the verge of a new era in space and sky, with innovation happening at a rate not seen since the Space Race. But innovation requires breaking barriers, and in space and aviation, heat barriers are among the most formidable. That's where Intergalactic comes in. We're an aerospace systems integrator pioneering the smallest, lightest, and most advanced thermal management solutions in the space, defense, and commercial aviation sectors. We engineer and integrate next-generation subsystems, proprietary equipment, and intelligent software to enable boundary pushing performance and unrivaled reliability in space, sky, undersea, or on land. Learn more at www.ig.space.  
Media contact 
Brad Plothow 
Chief Growth Officer 
Bradp@ig.space