Intergalactic launches the GS1-EV Eagle5, the first off-the-shelf thermal management system for eVTOL and electric aircraft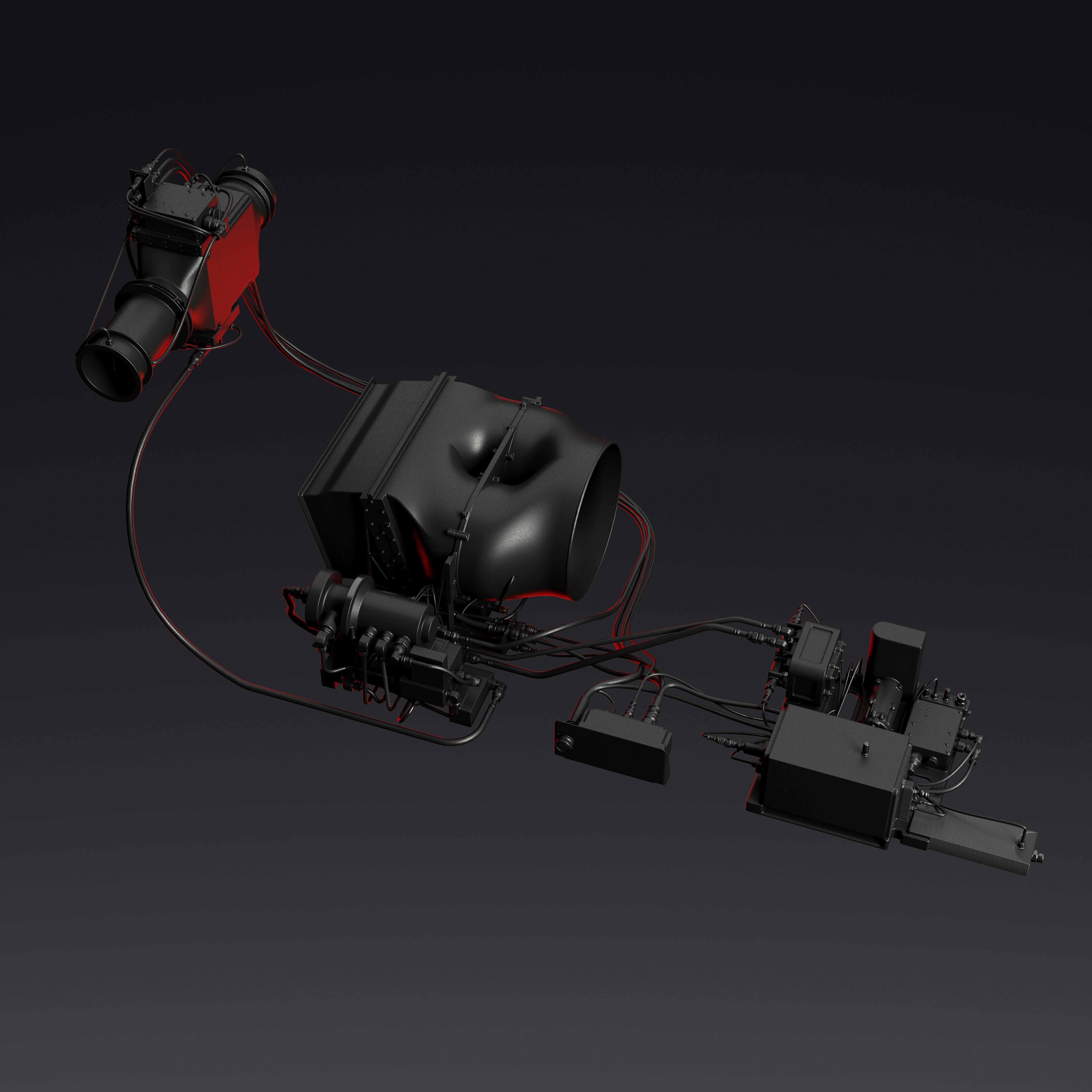 Press release archive
Lightweight system uses novel pumped two-phase architecture and patented microtube heat exchanger technology to regulate cabin, electronics, and battery temperatures. 
ST.GEORGE, Utah – June 13, 2023 – Intergalactic, maker of the most advanced next-generation thermal management systems, today announced the launch of GS1-EV Eagle5, a new fully integrated thermal management system for cooling the cabin and batteries of eVTOL and other electric aircraft. Eagle5 is the first off-the-shelf thermal management system designed specifically for the electric aviation industry.  
"Thermal management is a critical challenge in getting urban air mobility and regional electric flight off the ground," said Intergalactic CEO Brian McCann. "Prior to this launch, there wasn't a standard solution on the market for cooling occupants and the electric batteries on eVTOL and other electric aircraft. We're thrilled to bring this product to an industry that is ready to fundamentally change how humans travel." 
Eagle5 uses a novel pumped two-phase architecture to deliver highly efficient variable cooling capacity in a lightweight package to regulate the constantly changing temperatures of aircraft electronics, compartments, cabins, and electric batteries. The two technology enablers of the system are a pumped two-phase loop and a thermal capacitor that leverages Intergalactic's patented microtube heat exchanger technology, unique phase-change thermal materials, and sophisticated systems controls to optimize performance and reliability. 
"Our two-phase system design accounts for variable and peak heat loads without developing an overly large and heavy system," said Intergalactic CTO Nick Kaiser. "We're excited to move beyond the days of analog thermal systems that consume far too much of the mass, volume, and power budget to account for situations that occur maybe 5% of the time. Eagle5 provides the right approach for an urban air mobility sector where reliability is a must and ounces matter." 
Eagle5 is designed to be highly modular and scalable to allow maximum flexibility in design and application. The published system specifications are designed for a typical eVTOL, and the system can be sized up for larger electric regional aircraft or split into a separate cabin environmental control system (ECS) and battery thermal management system (BTMS). The pumped two-phase architecture can also be modified into a single-phase liquid cooling and heating design. 
Key specifications of the Eagle5 include:  
Size:  Vapor Cycle Module: 34" x 25" x 15"; Pumped 2-phase / Phase Change Module (P2PL): 29" x 21" x 9"; Cabin Air Handler Module: 28" x 16" x 10"; Cockpit Air Handler Module: 27" x 15" x 11"  
Weight: 150 lbs  
Steady state 6 kW ECS cooling / 16 kW battery cooling (22 kW total) at ISA+23°C (100.4°F) OAT  
Scalable transient load capacity of, 50 kJ/kg, 400+ W charge/discharge rate 
Eagle5 is a product of Extra Super Hyper, Intergalactic's internal research and development arm. The ESH team began working on it after hearing from electric airframers and battery makers that the eVTOL industry needed an off-the-shelf product for ECS and thermal management of electric batteries. From there, the ESH team developed an architecture and product design to maximize efficiencies and reduce overall weight and volume through an integrated ECS and BTMS system.  
To date, most eVTOL airframers have handled all aspects of initial prototyping in house. As the eVTOL and electric aircraft markets mature, airframers will increasingly look to industry partners and suppliers with specialized experience, especially for enabling technologies like thermal management.  
"The eVTOL industry is still in its infancy, but it's moving very fast and we're excited to be a key technology partner as it matures," Kaiser said. "Someday soon we'll be flying over ground traffic in air taxis, and we want our thermal management solutions to be a key part in making that experience safe and reliable for everyone." 
A report from Morgan Stanley predicts the global urban air mobility market will reach $1 trillion in value by 2040 and explode to $9 trillion by 2050 as electric flight for urban and regional transportation becomes ubiquitous.  
For more information on Intergalactic's thermal management solutions for space and sky, visit www.ig.space.  
### 
About Intergalactic 
We're on the verge of a new era in space and sky, with innovation happening at a rate not seen since the Space Race. But innovation requires breaking barriers, and in space and aviation, heat barriers are among the most formidable. That's where Intergalactic comes in. We're an aerospace systems integrator pioneering the smallest, lightest, and most advanced thermal management solutions in the space, defense, and commercial aviation sectors. We engineer and integrate next-generation subsystems, proprietary equipment, and intelligent software to enable boundary pushing performance and unrivaled reliability in space, sky, undersea, or on land. Learn more at www.ig.space.  
Media contact 
Brad Plothow 
Chief Growth Officer 
Bradp@ig.space