2021-12-06
Intergalactic taps former Lockheed Martin Space Systems veteran Ben Bryan as first Director of Space Systems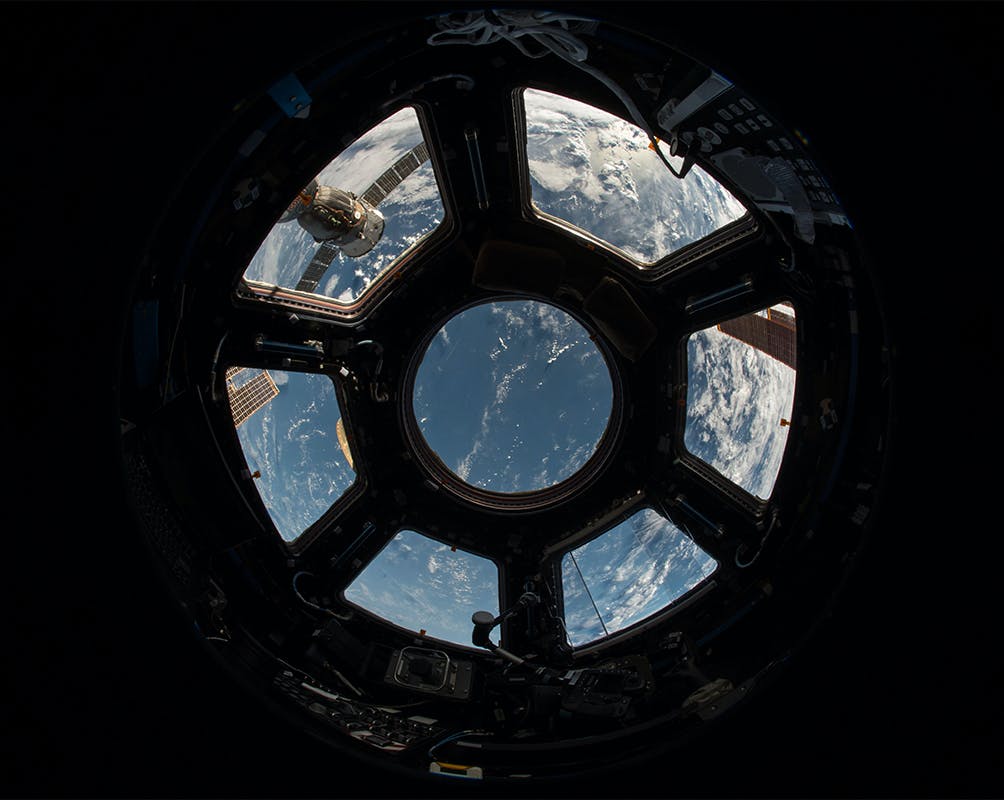 Press release archive
Bryan will lead development of a complete set of next-generation thermal management capabilities for current and emerging space applications. 
ST. GEORGE, Utah – December 6, 2021 – Intergalactic, maker of the most advanced next-generation thermal management systems, today announced the appointment of Ben Bryan as the company's first Director of Space Systems. Bryan will lead Intergalactic's efforts to build a full suite of space-ready thermal management solutions for applications such as launch systems, landers, small satellites, space stations, and more.  
"Our company was founded in the aerospace defense industry, but we've always had aspirations to expand into the emerging space sector," said Intergalactic CEO Brian McCann. "We've spent years building, refining, and testing our thermal management solutions in the most demanding conditions. We've achieved validation on every technical dimension and in the marketplace, with a growing list of major customers. Now is the right time to expand into space, and we're excited to leverage Ben Bryan's extensive experience in our next chapter of growth." 
Bryan's 15-year career in aerospace and space engineering includes more than a decade in key roles at Lockheed Martin Space Systems. He began his career as a manufacturing engineer and project manager on LMSS's research and development team, where he helped create and improve new designs and processes for spacecraft. More recently, Bryan was the Mars 2020 operations lead at LMSS, where he spearheaded manufacturing, assembly, test, and launch operations for the company's role in the Perseverance Mars mission.   
"I've always had a passion for space as the next great arena for human exploration and progress," Bryan said. "Thermal management is a constraining problem in space, and Intergalactic has breakthrough solutions. I'm excited to be onboard to build the space capabilities at Intergalactic." 
Founded in 2016, Intergalactic has taken a "clean sheet" approach to solving thermal problems in the aerospace defense, civil aviation, and commercial space sectors. The company's core innovations include refining microtube heat exchangers for use in aerospace and space applications, and developing fully integrated hardware-software thermal systems that are smaller, lighter, and more advanced than anything else on the market.  
On the strength of technical superiority, Intergalactic's solutions have generated significant market traction. Intergalactic has developed thermal management solutions for a wide range of applications, including pods for fixed-wing military aircraft, full environmental control systems for cabin or cockpit cooling, targeted applications and full ECS in electric flight (eVTOLS) and supersonics, directed energy weapons, deep sea submersibles, unmanned drones, and space applications including launch platforms, lunar landers, and small satellites.  
Bryan's appointment follows the hiring and promotion of several additional functional directors in recent months: 
"We're thoughtfully and deliberately building our leadership bench because we recognize the massive opportunity in front of us," McCann said. "There's unprecedented urgency to innovate in aero and astrospace, and that means more computing and mechanical systems that generate intense heat. Our mission is to break the heat barriers that stand in the way of innovative breakthroughs." 
### 
About Intergalactic 
We're on the verge of a new era in space and sky, with innovation happening at a rate not seen since the Space Race. But innovation requires breaking barriers, and in space and aviation, heat barriers are among the most formidable. That's where Intergalactic comes in. We're an aerospace systems integrator pioneering the smallest, lightest, and most advanced thermal management solutions in the space, defense, and commercial aviation sectors. We engineer and integrate next-generation subsystems, proprietary equipment, and intelligent software to enable boundary pushing performance and unrivaled reliability in space, sky, undersea, or on land. Learn more at www.ig.space.  
Media contact 
Brad Plothow 
Chief Growth Officer 
Bradp@ig.space