ST. GEORGE'S BURGEONING TECH SCENE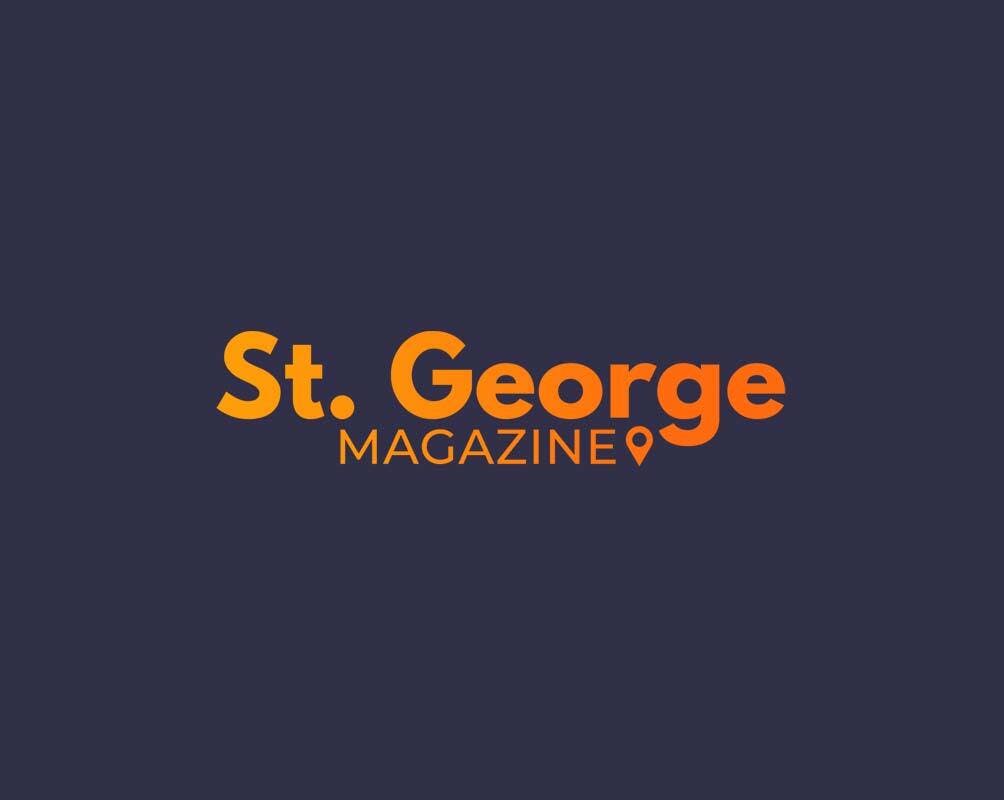 Intergalactic in the news
Historically, St. George, aka "Greater Zion," was notorious for its natural beauty and being a quiet retirement community surrounded by stunning red rock landscapes. And for many years, its local economy relied heavily on healthcare and tourism, which has been insufficient to provide a good living for growing young families native to the area.
As wages in northern counties like Davis, Salt Lake, Utah, and Wasatch have thrived thanks to a plethora of employment opportunities, Washington County has lagged behind significantly, making it difficult for local college graduates and transplants to earn competitive wages, typically forcing them to move up north or out of state to land high-paying jobs and a comfortable living.
This conundrum, however, has not only impacted local youth embarking on their careers;  the companies in Washington County have had their share of difficulty tapping into local talent, but that's all changing and the big shocker: the pandemic only accelerated what was already happening in St. George's burgeoning tech scene.
Believing in St. George's Tech-Focused Economic Future
Brad Plothow is the VP of Strategy at Intergalactic, which he describes as an aerospace startup solving a big problem in next-generation space, aviation, and defense programs.
"Modern computing and mechanical systems, combined with stresses from extreme environments create unprecedented amounts of heat. Our technologies reject heat better than anything else on the planet," said Plothow.
The folks at Intergalactic chose to headquarter their company in St. George because they believe in the region's tech-focused economic future. "This decade will be a coming out party for aerospace and astrospace, and we believe it will also be a decade of positive change for Washington County's economy. We're excited to play a role in how our industry and region progress over the next few years and beyond."
Right now, St. George's tech scene is small but growing and there are a handful of companies with real traction and big potential, says Plothow. "It's similar to the Silicon Slopes tech scene a decade or so ago. In the next decade, we expect to see Southern Utah's existing tech companies do big things individually and the tech ecosystem mature to benefit the entire economy."
Plothow expects to see the alignment of industry, education, and the public sector to create jobs, train talent, and establish critical infrastructure. "We'll go from having a few high-potential tech companies to hundreds."
Plothow spoke of how when he was an editorial intern at The Spectrum in 2003, he wrote an article about "power commuters" who lived in St. George but commuted insane distances to places like Salt Lake City, Las Vegas, and even Los Angeles for work. He said they did that because there weren't enough professional opportunities in their fields in Southern Utah, which is still a problem today, and the answer he says, is investing in a more diverse economy.
"Tech can absolutely provide this kind of diversity. Statewide, tech jobs pay nearly double the median income in a wide array of professional fields, including sales, marketing, product management, HR, legal, operations, and a growing number of technical areas. We need these kinds of high-paying jobs in our community."
Technology Companies on Tech Ridge
Corey Ercanbrack is the Chief Technology Officer at Vasion, a global software company which built its beautiful and sprawling campus on Tech Ridge in St. George. Vasion's mission, he says, is to make digital transformation attainable for everyone." Vasion does this by helping SMD, mid-size, and enterprise companies across all verticals start their digital transformation by moving their print management to a serverless print infrastructure, he explained.
Ercanbrack has been at Vasion for over five years and in that time, the company has grown in employees, customers, and business by 5X. "In the past five years, Vasion has grown to one of the biggest tech companies in St. George," he says.
In that short time, Vasion has established intern programs in most departments that give college students from DSU and Dixie Tech an opportunity to gain work experience in their chosen field. They are also major sponsors in code school and code camp and help advance skills and excitement in STEM, he said.
In the next decade, Ercanbrack sees growth for technology companies in St. George. "There is such a vibe around Tech Ridge. COVID has opened the path for hybrid and remote work, and employees are going to be looking to live where they can have access to natural wonders, great weather, and technology peers.
"This perfectly describes St. George. Companies from Northern Utah and Las Vegas will expand or move offices to St. George Tech Ridge to accommodate. St. George is a bed of entrepreneurs and capital. Many of the connections made here will result in new tech companies and innovations."
I caught up with Kelle Stephens, the President of Dixie Technical College. Located in the center of the region's developing tech scene on Tech Ridge, Dixie Tech stands ready, willing, and able to support local tech startups as well as relocating or expanding tech firms with well-prepared technicians, graphic designers, and app or web developers, says Stephens.
About the Author
Elainna Ciaramella
My name is Elainna Ciaramella, pronounced (Elena Chairamella). I am a native of Los Angeles, but spent over a decade by the beach in South Orange County, California. After moving to sunny Las Vegas, the "Entertainment Capital of the World," my yearning to live closer to an outdoor playground brought me to Southern Utah, where I now live a few short miles from Tech Ridge, Atwood Innovation Plaza at DSU, Dixie Technical College, and some of the best trails in the Beehive State. As a researcher, journalist and hopelessly devoted storyteller, I've spent many full days and long nights conducting interviews with business owners, CEOs, and C-suite executives from all over the country. My curiosity is endless and I'm always seeking information that will intrigue and inspire readers.
Note: This article was originally published in St. George Magazine: St. George's Burgeoning Tech Scene - St. George Magazine (stgeorgemag.com)