IGE-BXHX
BoreasX Heat Exchanger
The only microtube heat exchanger built for space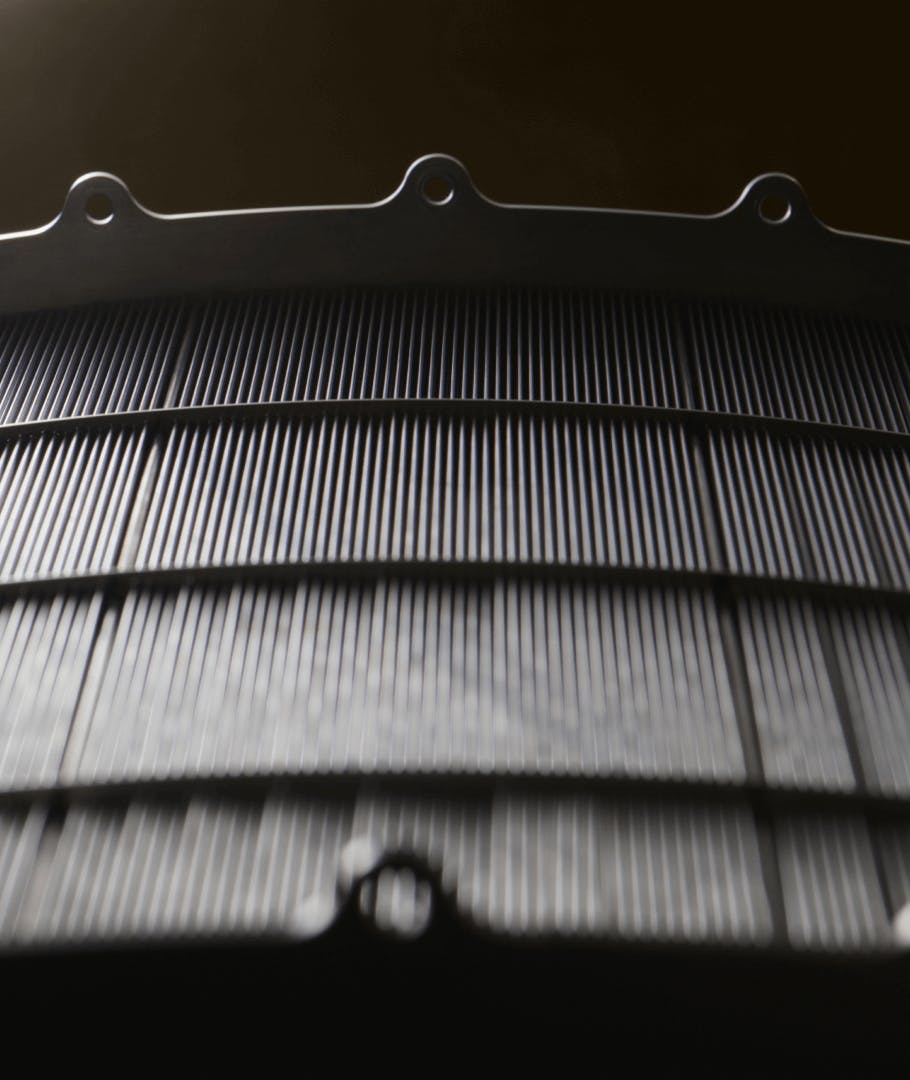 What is it?
The coolest heat exchanger in the known galaxy, custom built for stage-one rockets.
What makes it great?
BoreasX brings Intergalactic's proprietary microtube heat exchanger technology to space applications. It offers the highest heat transfer density per size and weight over the next best available technology, brazed plate fin. Pack more heat rejection into tight spaces with increased durability. Field tested at 27 G's of force and 14,000 PSI with no leaks.
Optimize for weight, cost, or heat rejection:
BoreasX comes in Basic, Plus, or Pro OTS. We also offer MCOTS and clean sheet solutions.
 BasicPlusPro
Tubes Per Square Inch45.22541,556
Core Width (IN)2.493.9135.45
Core Length (IN)8.005.3712.942
Core Depth (IN)5.454.545.450
HX Capacity for rocket fuel preheating (KW)3,1264,6897,788
Core Weight (LBS)11.79.77.8
Tubes Per Square InchBasicPlusPro
45.22541,556
Core Width (IN)BasicPlusPro
2.493.9135.45
Core Length (IN)BasicPlusPro
8.005.3712.942
Core Depth (IN)BasicPlusPro
5.454.545.450
HX Capacity for rocket fuel preheating (KW)BasicPlusPro
3,1264,6897,788
Core Weight (LBS)BasicPlusPro
11.79.77.8