Ben Bryan
VP of Engineering & Head of Space Systems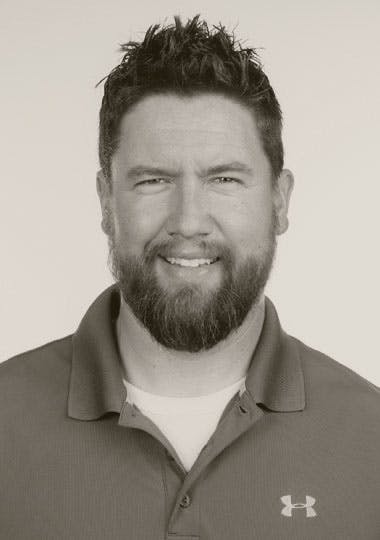 Ben joined Intergalactic in 2021 to lead the company's engineering and space systems division. He has spent most of his career exploring space at the forefront of innovative technologies on several groundbreaking spacecraft programs. He is tasked with leveling up our engineering capabilities and building our space systems division from the ground up, creating pathways into space through innovative thermal management solutions, business development, planning, and execution of systems integration. He is a true space nerd. 
Prior to Intergalactic, Ben spent the last 15 years working on the front lines of space exploration starting on Mars Science Laboratory and the Curiosity Rover working R&D and manufacturing efforts on the aeroshell and thermal protection systems. He has been hooked on space ever since and a key contributor in leading spacecraft teams through program architecture, design, manufacturing, assembly, test, and launch operations for some of NASA's most decorated flagship missions. His latest was leading the spacecraft team and operations for Mars 2020 with the Perseverance Rover and Ingenuity Helicopter. His space career has included meaningful roles on Mars 2020, MSL, Orion, GPS, GOES, Osiris Rex, Insight, Maven, Juno and more.  
Space and engineering have always been Ben's passions, even at an early age. It started with Legos on the floor, building spaceships, then dismantling the VCR to build a helicopter or taking apart the leaf blower to build a plywood and tarp hover craft. This condition steadily became worse, and he became an engineer. He still follows his passion for innovating, creating, building, and acting like a kid.   
Ben was raised in Alaska as a mountain man, which has helped fuel his great love for the outdoors and aviation. He enjoys playing outside in Wyoming with his wife and three kids and a lab named Codi. Ben also enjoys riding motorcycles, flying helicopters and planes, building furniture from trees, hunting, smoking meat, building stuff, and shooting.